Fees can be assigned to the seller(s) on the settlement statement.  Many affiliates will charge their seller for services like:
- Cleanup fee
- Set up fee 
- Marketing Fee 
- Dumpster Rental, Forklift Rental, etc.  
To assign fees, click on the Auction Expenses button from the selected auction menu.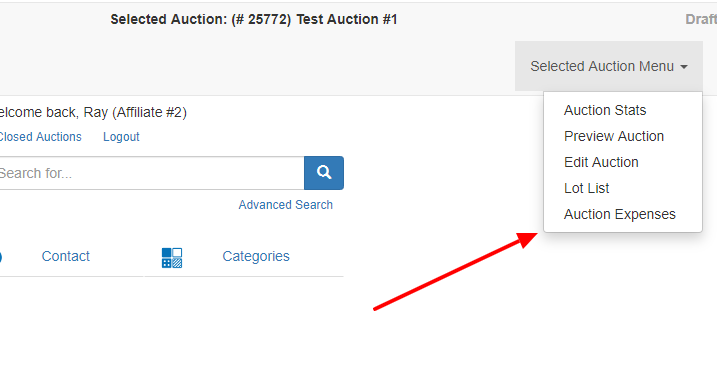 You will want to add a new expense.  
You will be asked to include a fee name, amount, type and which seller it should be assigned to.  (A seller must be created and assigned for a fee to show up on the settlement report.)  
Once complete, the fee will be reduced from the total amount on the Settlement Report.