Facebook is a wonderful marketing tool and posting to Facebook groups can be an effective way to promote specific auctions or items.   With 600+ million Facebook groups, you can bet that there is a group that has an interest in most asset classes.  
Finding the right group for a specific asset class can yield huge results for driving buyers to an auction. 
For example, here is a post that was posted to a group for Tow trucks for Sale.   This group had 60,000+ members and I assumed a large percentage of those people owned or worked for a towing company.  While not a useful truck for someones fleet, if there was an audience for this truck, it was in this group.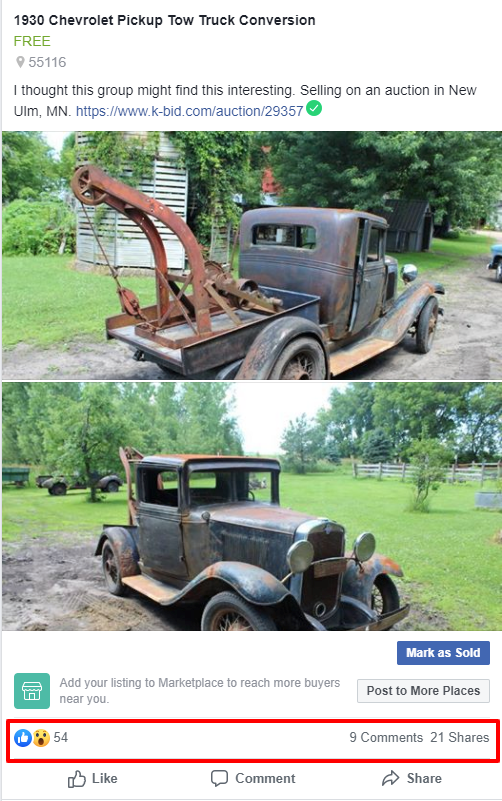 As you can see, the post had some great activity and was shared multiple times (once to a group of vintage tow trucks that I didn't even know existed!).  
The result of this single FB post, resulted in 300+ extra visits to the auction from a highly targeted audience.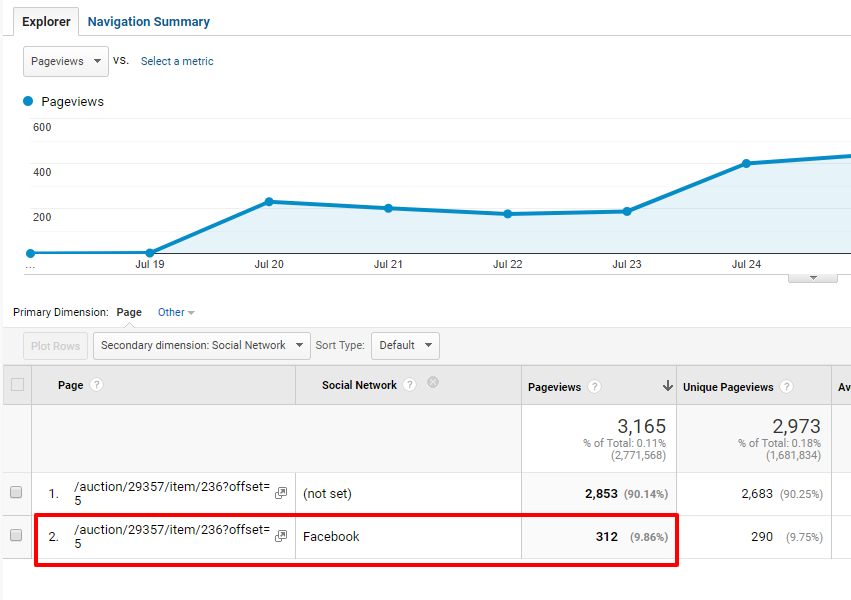 Even more impressive, the backup-bidder for this auction was from Texas and was brand new.  They ended up bidding this item up past $5,000. 
All in all, it was well worth the 5 minutes of time it took to post this item to this Facebook group.  Done correctly, it can yield some big-time results. 
Tips for Posting in Facebook Groups:
Find only applicable groups to post in that match your asset or auction. 
Include a link directly to the bidding pages. 
Do not spam or post over and over again. 
Pay close attention to the terms of each group.  Some will not allow posting to auction sites. 
Be respectful of people in the group and answer questions that are posted.