Selling coins/currency and precious metals can be profitable for affiliates who take the time to develop a working knowledge of these assets and are willing to take the time to research (the internet is a good resource) the value of these items prior to publishing an auction containing these assets. 
Due to rampant fraud, scams and counterfeit products associated with the coins/ currency/precious metals industry, K-BID holds affiliates to a much higher standard when it comes to selling these items on K-BID.com.  Affiliates are responsible for not only fully disclosing all material information about an asset, they are also responsible for verifying the information included in the item description.  Verification requires the affiliate to independently research and guarantee the detail included in the lot description. The seller cannot be the verification source.  Proof of authenticity or other claims made about an item in the description must be attached to the item description as a PDF.
AS IS WHERE IS does not apply for coins/precious metal sales.
Affiliates, who aren't interested in educating themselves on this topic or doing the required research on a consignor's coins/currency/precious metals, should not post these assets. Ignorance is not an acceptable excuse for failing to accurately identify and disclose details on coin/precious metal lots. 
The following will provide additional details relating to sales of coin/currency/precious metal sales.  This information is not intended to be all-inclusive; it is intended to provide affiliates with ideas, cautions and a basic framework for handling these types of auctions.
Description Requirements for Coins/Currency/Precious Metals Sales
Type of coin/note/asset

Weight of precious metal in the item - required for every lot

Visible facts about the specific coin/note/asset - year the coin was minted; mint mark; Note #; Series #; and any other identifying marks

Provide bidders with the precious metal content (%) of any asset that includes the words gold/silver or any other precious metal in the item description.  The metal percentage must immediately follow the type of precious metal, as an example:  Silver (90%).

If the item description refers to the condition or grade of a coin, the coin must be encased (coins graded by top grading companies are encased in plastic) with the grade certification indicated above the coin.  The pictures of these graded coins must clearly show the grade as well as the name of the company that graded the coin. 




Prohibited on K-BID --- Coins/Currency/Precious Metal Items
The reason for prohibiting certain items from being sold on K-BID is to eliminate the negative repercussions that occur when bidders don't understand the value of the items they are bidding on.  The ignorance level when it comes to precious metal values is high and widespread.
While it is tempting for affiliates to allow bidding to continue when the bids reach ridiculously high amounts for an item (exceeding item value by several multiples), it is a mistake to do so. Whenever affiliates recognize an inconsistency in the bidding on one of their coin/precious metal auctions, a red flag should go up and the affiliate should consider taking action.  It is far better for an affiliate to halt an auction item due to a clear disconnect between the bid amount and the item value, than it is to suffer the damage to their reputation that will occur when bidders recognize the affiliate allowed the auction to continue knowing the bidder made a gross error in judgment (i.e., item value = $1; winning bid price = $36).
It's important to remember --- sellers come and go, an affiliate's reputation with bidders will decide the affiliate's future success.
Do Not Sell List - Coins/Currency/Precious Metals
.999 Silver Bars/slabs - less than 5 grams in the lot





German silver bars - Even though they say one troy ounce of silver they are plated copper.
Coins that state they are gold or silver plated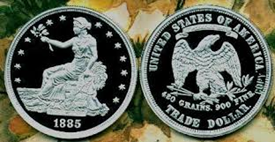 Memorabilia coins unless the coin has a Certificate of Authenticity stating the metal content.




Coins that are gram bars.
Additional Information Relating to Coin/Currency/Precious Metals
A good Calculator to use to figure out the value of coins is: http://www.coinflation.com/coins/silver_coin_calculator.html
How to Identify Real Silver
Genuine silver jewelry or silverware will be stamped with the number 800 or 925 or a promise that the silver is sterling (ex. Ster, Sterling, Stg). If the silver does not have an identifying mark, below are a couple tests that may assist in determining real silver from fake silver.
Real silver coins emit a ringing sound, high pitched and bell-like, when tapped together. If you flip a 1932-1964 quarter (90% silver) and a post 1965 quarter (90% copper), you should hear the difference immediately.
Real silver melts ice. Place an ice cube on a block of silver or a silver coin and watch the ice cube melt faster than it would if it were merely left out at room temperature. Silver melts ice quickly because it has very high thermal conductivity.
Real silver isn't magnetic. On real silver, the magnet will make a slow descent down a silver bar. On non-silver materials, it will either stick to the top of the bar or slide down very quickly.
Bullion - Safe Coins to Sell
Bullion, usually minted by the US Mint.  Other countries will also produce Bullion Coins.  A few examples are.
U.S. Gold Eagles

Canadian Gold Maples

U.S. Silver Eagles

Canadian Silver Maples

South African Krugerrand

China Pandas
Precious Metal Content of Coins
Any coin except the Nickel and the penny that were produced before 1964 is considered Junk Silver. They are 90% silver.  Kennedy half dollars from 1965-1970 are 50% silver
War Nickels are also silver and were produced from 1942-1945: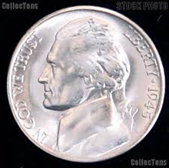 Proof sets from the US Mint
Every year the US mint will put out coin proof sets. Some are made of Silver and some are not.  It is the responsibility of the affiliate to determine and disclose the silver content if selling these items.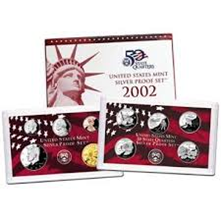 Numismatic Coins
These are coins that have collectible value in excess of its metal content because it is historical or rare. Such as an 1880 CC Morgan silver dollar.
Be cautious when writing the descriptions for these coins.  Don't include information about condition or grade for these coins, unless they were graded and encased by a reputable certified grading company.