While branding experts (and we at K-BID) believe that a brand is much more than just a logo, having a custom logo is still one of the fastest and easiest ways to distinguish yourself among other K-BID affiliates. Your logo gets included everywhere your auction appears on K-BID!
There are many, many online resources available for commissioning an inexpensive custom logo. These are just a few:
Uploading Your Logo
Once you have a logo designed, you will need to upload it to K-BID via the Account tab. 
Locate the Affiliate Logo upload button on the page (between the "Change Password" and "Affiliate Profile" buttons) and select "Choose File" to upload.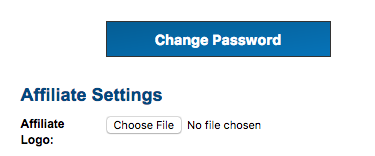 Accepted file types include JPG, PNG and TIFF - not PDF or doc/docx. The image will be automatically resized for web display.